There are no shortcuts to proper product development. The new Load Distribution Plate product is a good example of this. Although we have lab and field tested this product ourselves, we also rely on trained professionals to test and provide feedback on product performance. How many iterations of product design does it take?
Typically 3 :
ENGINEERING PROTOTYPE – followed by testing, data interpretation, and design improvements.
PREPRODUCTION PROTOTYPE – followed by smaller iterative changes as well as further internal and field testing and data interpretation.
PRODUCTION – followed by QA and test/performance validation.
Test, retest, test again.
Many of us may never need to recover a vehicle with multiple winches with multiple angles and elevations, but trail bosses, the towing industry and the military regularly do. These are the type of load scenarios that the LDP product is designed to safely address. Take a look at the photos from our friend Kyle from Off Road Consulting and Driving Instruction demonstrating a possible loading scenario (Rigging in picture is under low loads for demonstration purposes). Note how the various loads possess enough degrees of freedom to self align without binding the cables or ropes. Yes, you could attempt to collect all of these loads in a single screw pin shackle, but often times it is difficult to fit all of the rigging into a single shackle opening. In addition, it can be difficult to determine the net load on the shackle body. Look for the LDP to be available this week. Products derived from sound engineering disciplines.
So how was your recovery gear developed?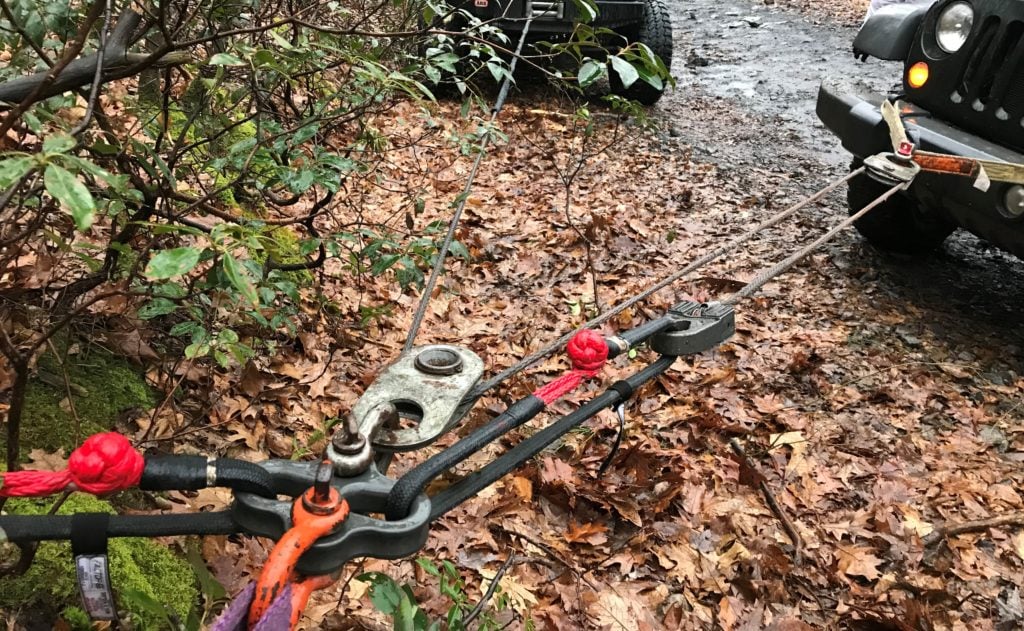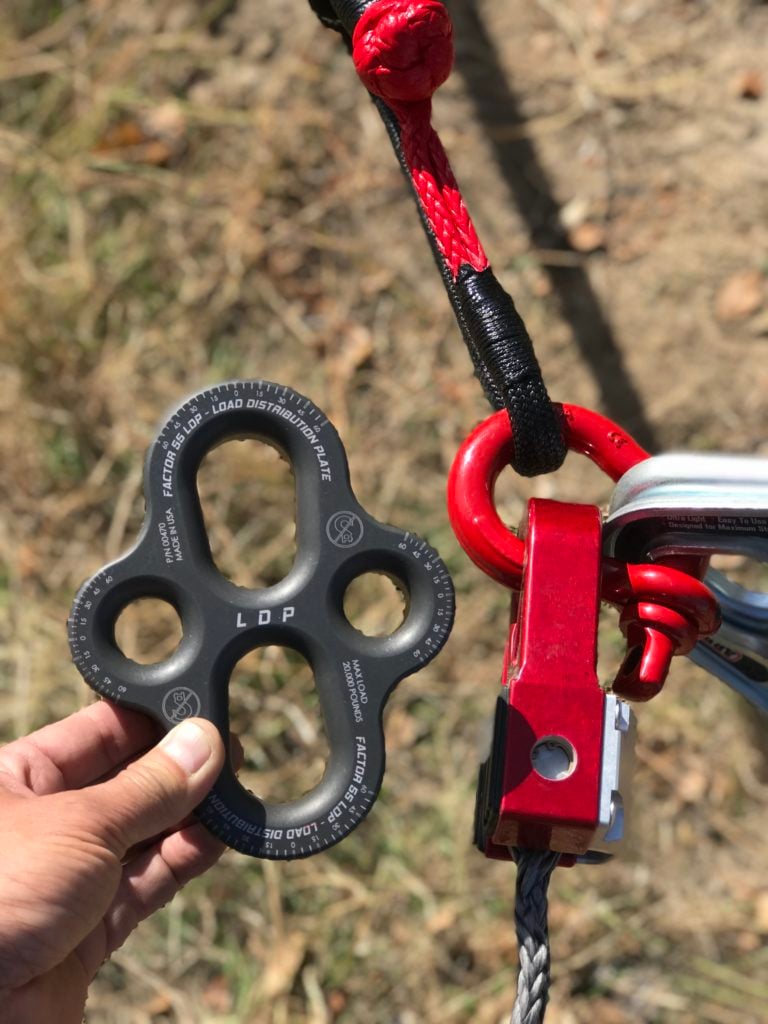 #factor55 #closedsystemwinching
#shadebrigade #precisionengineering #professionalrecovery
#itsyourwinchonlysafer #madeinusa #madeintheusa #buyamerican #winch
#winchsafer #winchsafety #vehiclerecovery
#trailridesmatter #racerecovery#innovationnotimitation #hookreplacement