To celebrate this milestone adventure, Ben Davidson of Seven Slot Expedition, along with Ian McDonald and John Eggleston (two of the three surviving members of the original expedition), Hall of Fame Inductee Sue Mead, and Justin He will head a group of Jeeps from different eras including TJ, JK and new JL Wranglers replicating the 1969 adventure.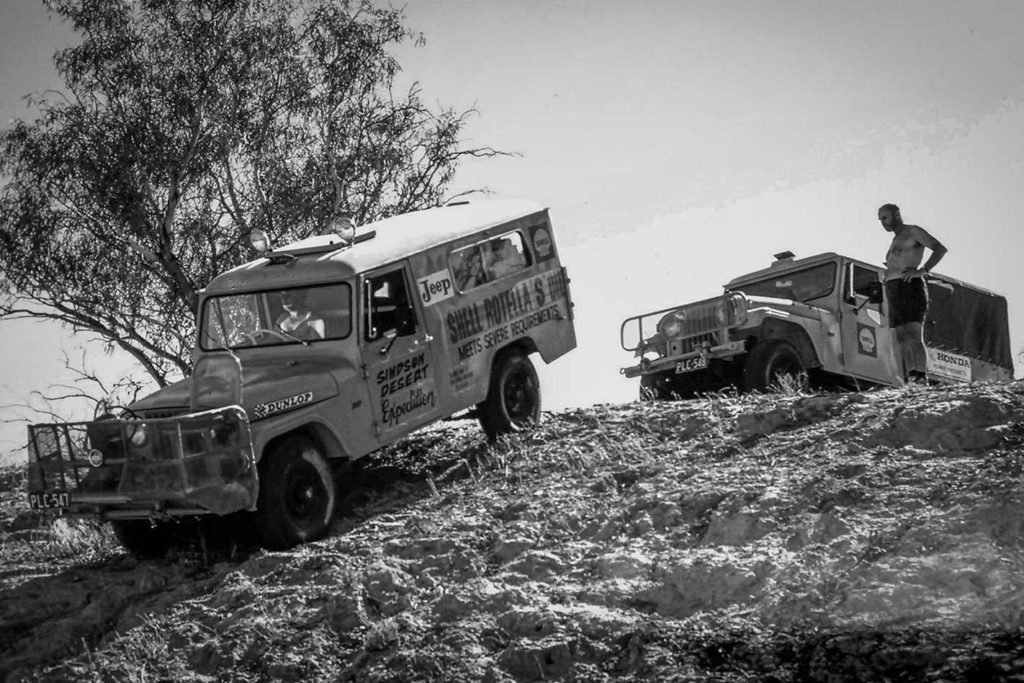 The crossing will take 20 days +/- and cover 3,000 miles through some of toughest outback terrain. Highlights and challenges for the crew will include the remote tracks and deep, soft, unforgiving sand of the northern Simpson Desert before reaching Alice Springs. From there they will head to Uluru and Kata Tjuta before heading west across Outback WA to reach Steep Point and the Indian Ocean. Crossing 37 degrees of longitude.
We are honored to have been chosen as the supplier of winch safety and vehicle recovery products for this historic adventure. The 50th Anniversary project- BFGoodrich East-West Australia Jeep Expedition – starts in a few weeks and we wish Chris and his entire team a safe and successful journey.
BFGoodrich Tires | Jeep | WARN | Bestop | TeraFlex Suspensions | JeepKonection | Jeep Action Magazine | Jeepfreeks | Offroad Animal
#builtonbfg #km3 #jeep #sevenslotexpedition #warn #teraflex #bestop#jeepkonection #offroad_animal
#factor55 #closedsystemwinching #shadebrigade
#precisionengineering #professionalrecovery #itsyourwinchonlysafer
#madeinusa #madeintheusa #buyamerican #winch
#winchsafer #winchsafety #vehiclerecovery #trailridesmatter
#racerecovery #innovationnotimitation #hookreplacement
#equippedtoexplore